About Us
Headteacher's Welcome Message
I extend a warm welcome to our school website.
St. Charles' Borromeo Catholic Primary School is a very special place. We are a small Catholic school with its buildings joined to the Church of Christ Prince of Peace.
We always aim to be a happy, welcoming, successful, Catholic primary school where pupils and adults are encouraged in the words of our school prayer to 'be the best that we can be.'
Our mission is made clear through four key words: Learn, Grow, Work, Follow. 'Learning' so that we can be the best that we can be, 'Growing' in our Catholic faith, 'Working' together to make our world a better place and 'following' the example of Jesus in everything we say and do.
Our educational priorities are based on an enriched and balanced curriculum that aims to give our children the life skills to tackle the challenges that the future may bring. Our work with the local community and events such as our disability workshops ensure that our children face and understand life in the 21st Century. At St Charles we believe that education goes beyond books, pencils and paper; experiences count and our values led education equips our children for life beyond school.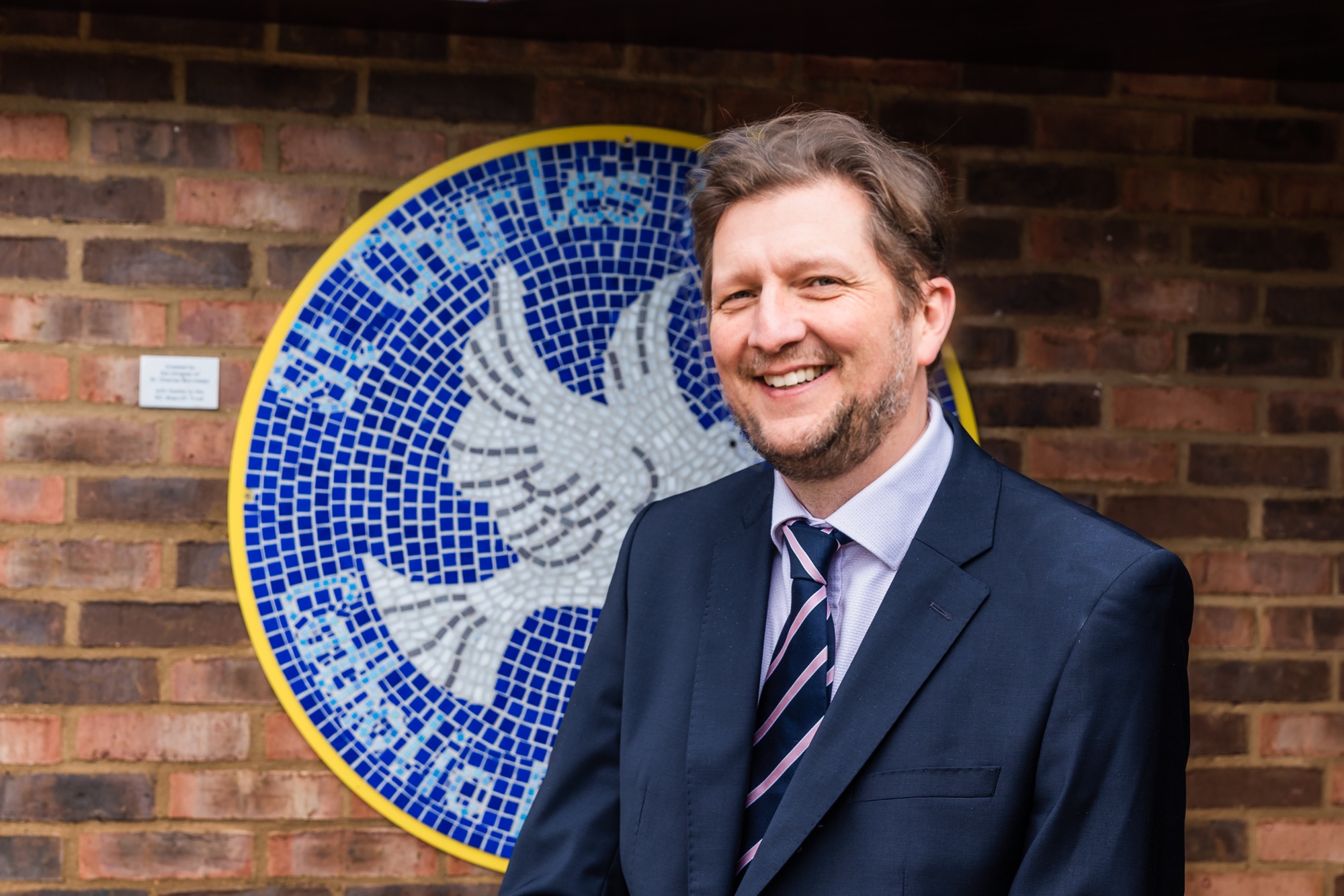 As headteacher I value highly our strong relationship with parents, parish and the local community. If you would like to visit the school you are very welcome. Please contact the School Office on info@stcharlesb.surrey.sch.uk (or telephone 01932 842617) and I will endeavour to meet you personally.
I hope you find our website useful and informative, but should you not be able to find what you need, please do not hesitate to contact the school office.
Best Wishes
Stephen Holt
Headteacher