English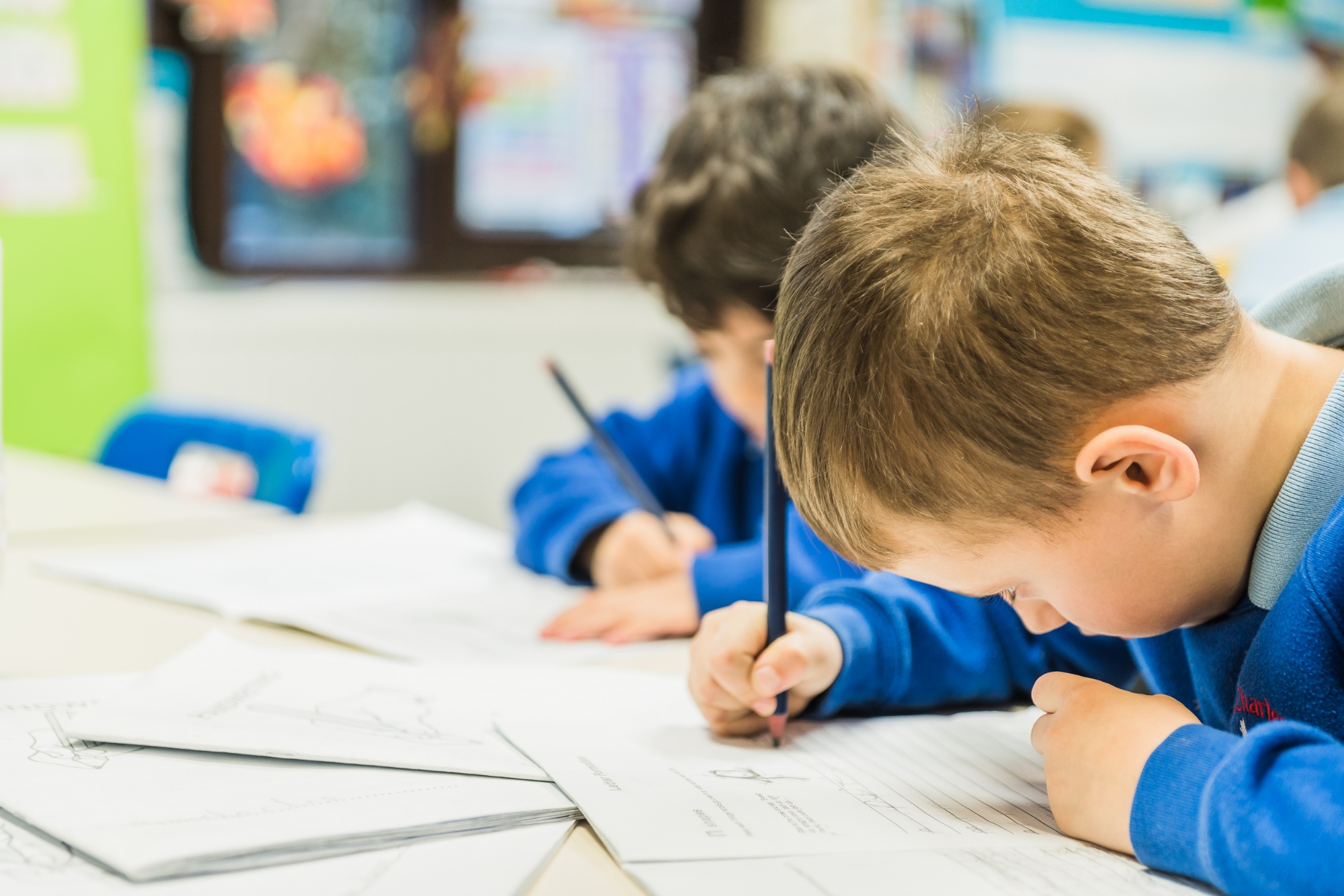 English is the basic language of communication in this country and its mastery is a prerequisite for educational progress. It is the foundation for almost all the learning which takes place in our school. It is essential for independent learning, the world of work and most other aspects of everyday life.
In keeping with our mission statement at St Charles Borromeo Catholic Primary School, we aim to provide a stimulating and challenging language environment for all pupils. Within this environment, we are committed to:
building upon the children's existing skills.
recognising and valuing the culture and language background of each child.
supporting individual needs at different developmental stages.
encouraging levels of personal excellence.
English is a core subject in the National Curriculum. The fundamental skills, knowledge and concepts are set out in the Foundation Stage, Key Stage 1 and Key Stage 2 areas of the National Curriculum where they are categorised into 4 attainment targets:
Reading
Writing
Spelling, Punctuation, Grammar and Vocabulary
Spoken Language
PHONICS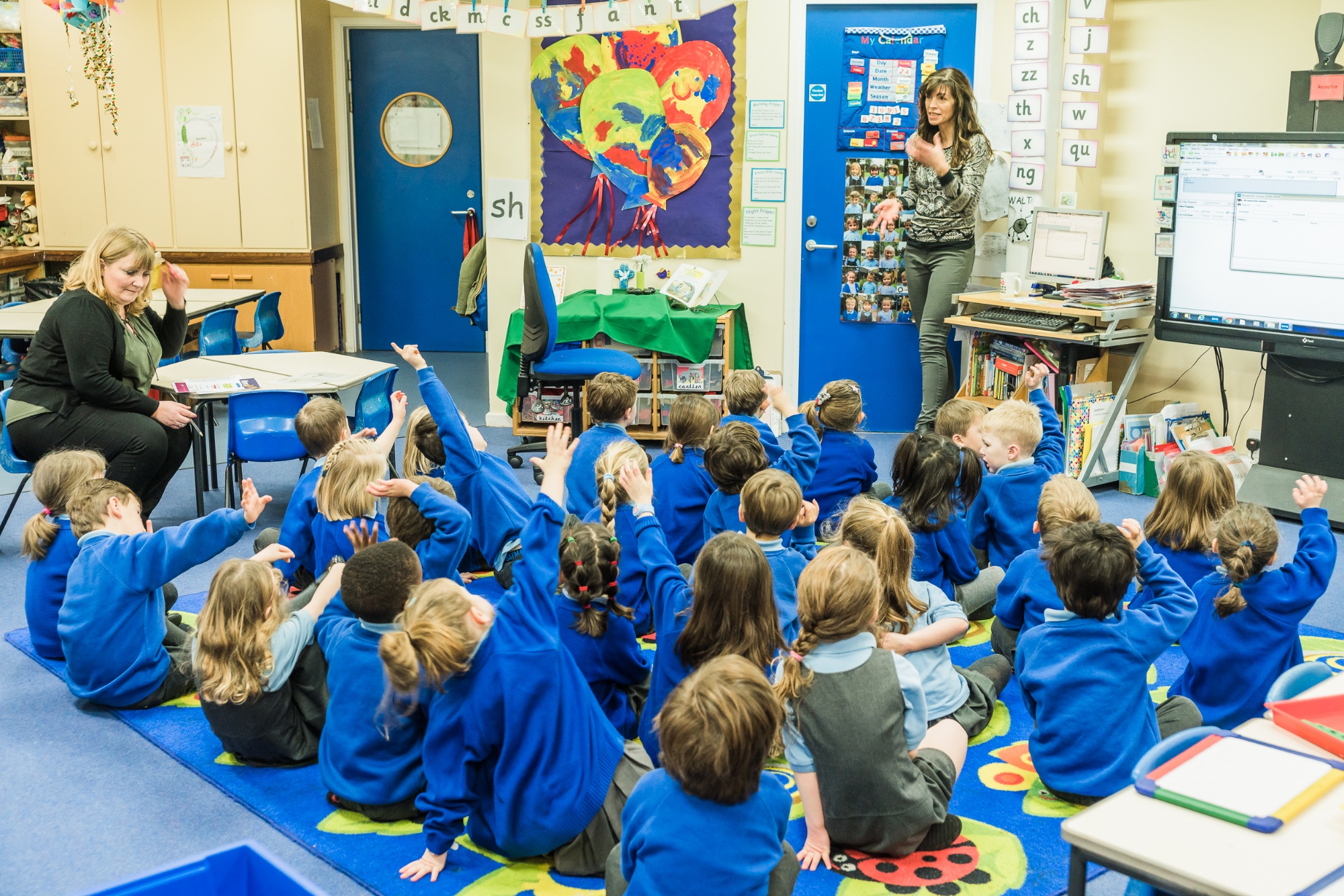 At St Charles Borromeo we follow the DfE Letters and Sounds phonics handbook from Reception through to Year 2. Reception class also use the 'Jolly Phonics' scheme to teach sounds with actions.
Phonics is taught from phase 1 (Nursery) to phase 6 (Year 2).
A Phonics screening check takes place at the end of Year 1 as per DfE requirements and results are given to parents.
READING SCHEMES
Reading is a very important part of the curriculum at St Charles Borromeo. The methods of teaching reading are multi-faceted, using all the strategies that enable children to bring meaning to text.
Book Bands are a proven approach to developing successful readers. The Book Band system helps schools to carefully grade their books by difficulty level. Most reading scheme books are given a Book Band colour by their publisher, which will be based on the book's level of difficulty.
A Book Band reading scheme provides a comprehensive structure for teachers and parents, which helps them to follow each child's reading development, whilst accommodating a whole-school reading programme.
Years 1-6 have regular guided and whole class reading sessions where the children read in small groups or as a class to develop fluency and reading comprehension. Children are also encouraged to share their developing reading skills and appreciation of books with their families by means of a 'Reading Record Book' and by reading regularly in school to adults. Children who are on the banded reading scheme are given a coloured bookmark to aid the development of comprehension skills further at home.
WRITING
Our children need to develop a passion and skill for writing in which they feel comfortable in experimenting with different styles and formats. From the Foundation Stage, all children's attempts at writing, including emergent writing, are valued and built upon, so that children appreciate the importance of their writing in conveying meaning to the reader. During Key Stage 2, pupils learn to write more independently and alter the way they write to suit different situations, purposes and audiences.
SPELLING PUNCTUATION AND GRAMMAR
The English curriculum includes a strong emphasis on vocabulary development, grammar, punctuation and spelling. All literacy lessons have a 'SPaG' (Spelling, Punctuation and Grammar) focus to help prepare children for end of key stage assessments and to ultimately develop greater fluency in writing.
Year 2 Spellings List
Years 3 and 4 Spellings List
Years 5 and 6 Spellings List