Mathematics
At St Charles we use a mastery approach for teaching Maths. Mastering maths means acquiring a deep, long term, secure, adaptable understanding of the subject. It is a way of encouraging children to love maths and to change the belief that a large proportion of people cannot do maths. It is a belief that all children can succeed if they work hard.
Mastery is about building firm foundations through fluency, reasoning and problem solving. It is about extending children through depth rather than acceleration. This ensures that all children are challenged throughout a lesson.
With mastery, children are taught through whole class interactive teaching, where the focus is on all children working together on the same lesson at the same time, as happens in Shanghai. This ensures that all children can master concepts before moving on to the next part of the curriculum sequence, ensuring that no child is left behind. If a pupil fails to grasp a concept or procedure this can be identified quickly and early intervention ensures the pupil is ready to move forward with the whole class in the next session.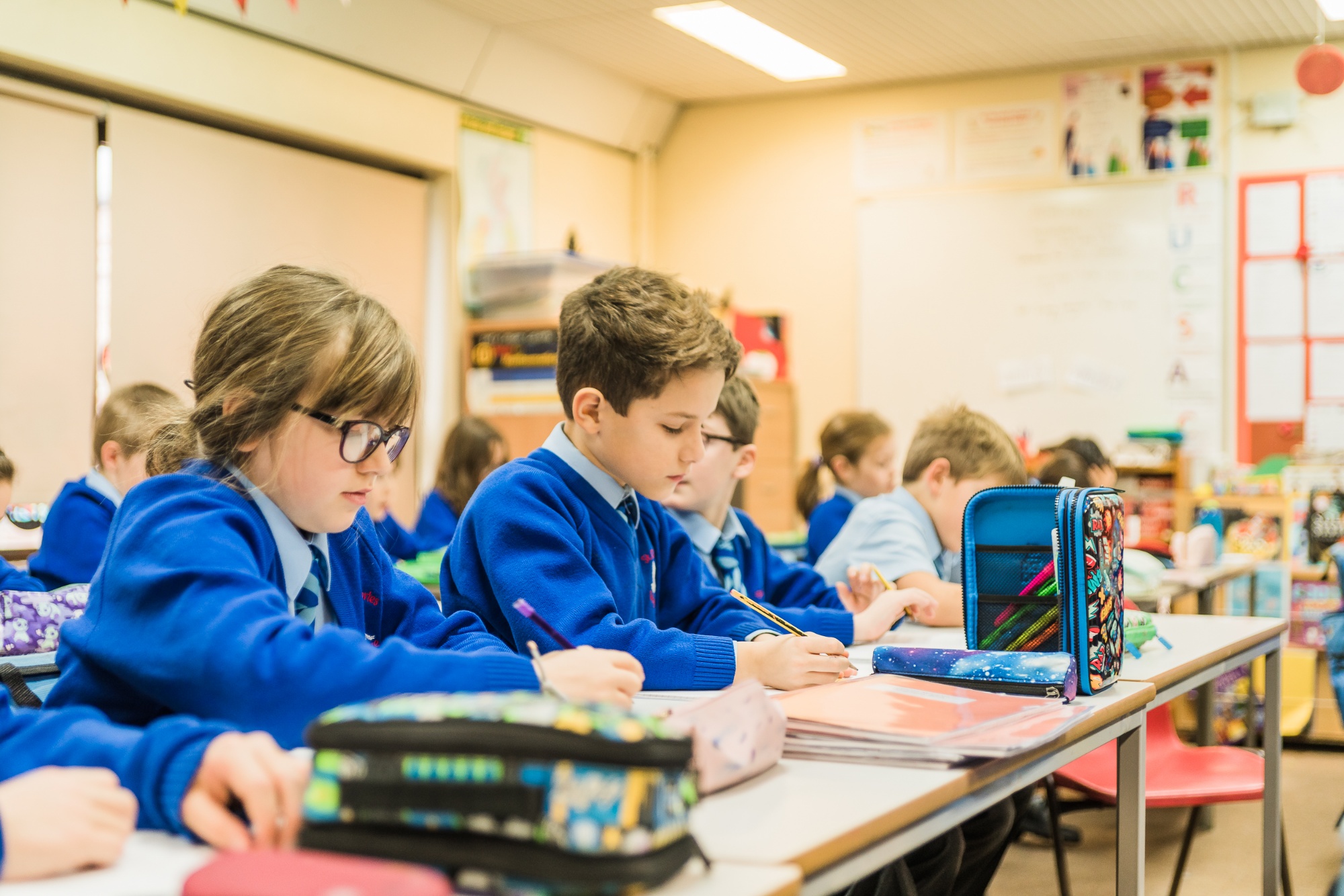 Significant time is spent developing deep knowledge of the key ideas that are needed to underpin future learning. The structure and connections within the mathematics are emphasised so that pupils develop deep learning that can be sustained.
Procedural fluency and conceptual understanding are developed together because each support the development of the other. Mastery recognises that practice is a vital part of learning but the practice used is intelligent practice that both reinforces procedural fluency and develops their conceptual understanding. We use the White Rose Programme to ensure that we cover all of the Primary Maths curriculum.
Key facts such as multiplication tables and addition facts within 10 are learnt to automatically to avoid cognitive overload in the working memory and enable pupils to focus on the new concepts.
At St Charles, we teach children calculations using a concrete, pictorial and abstract approach-see the Maths Hub calculation document that we follow below. It is vital that all children have access to these three methods so that they acquire deep understanding of mathematics.