PTA
PTA Registered Charity Number 1088928
The PTA are very supportive of St Charles and hold lots of fundraising events, not just for the school but also for other charities.
If you would like to become more involved with the PTA or have any fundraising ideas, please email pta@stcharlesb.surrey.sch.uk
To view details of our online Pre-Loved Uniform Sales (PTA PLUS program), please click here or use the page link on the right-hand side of this page.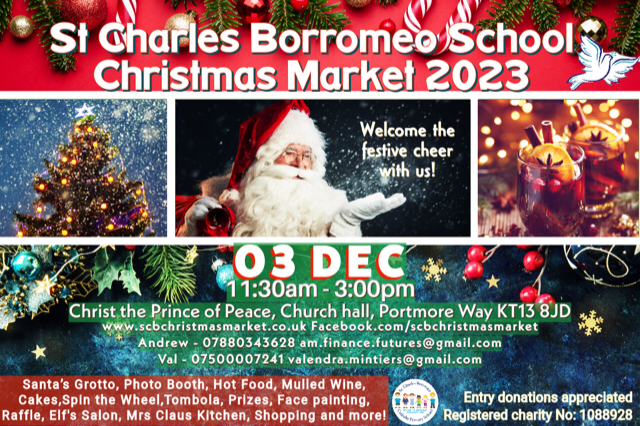 Check out the Christmas Market page on Facebook and visit the Christmas Market website for event updates and what's on.