Xavier Catholic Education Trust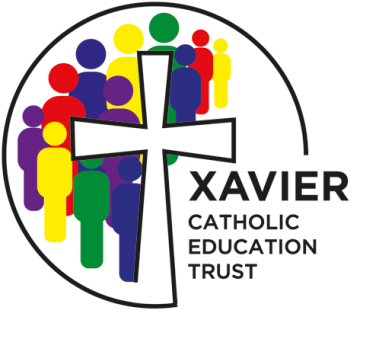 St Charles Borromeo are one of eleven schools in the Woking and Weybridge Deanery who have joined together to form the Xavier Catholic Education Trust (after St Frances Xavier, who was a great missionary).
The aim of the Trust is to provide the children in our care with the best possible education within a caring and supportive Catholic ethos. The Trust has, at the centre of its mission and purpose, the belief that every child has a right to educational excellence and we will work tirelessly to ensure this happens.
The schools in the Xavier Multi Academy Trust are:
Cardinal Newman Catholic Primary School
Holy Family Catholic Primary School
Salesian Catholic Secondary School
St Alban's Catholic Primary School
St Anne's Catholic Primary School
St Augustine Catholic Primary School
St Charles Borromeo Catholic Primary School
St Cuthbert Mayne Catholic Primary School
St Hugh of Lincoln Catholic Primary School
St John the Baptist Secondary Catholic School
The Marist Catholic Primary School
For more information on the Xavier Catholic Education Trust, please click on the following link: https://xaviercet.org.uk